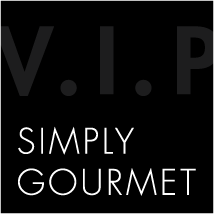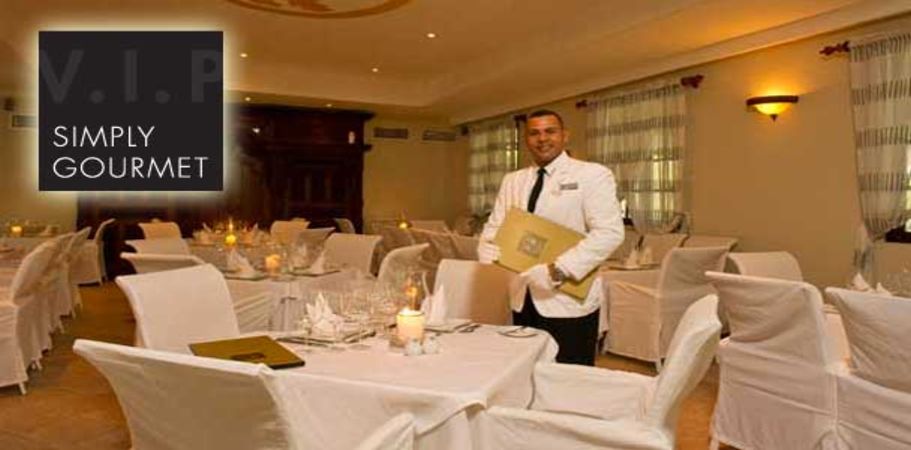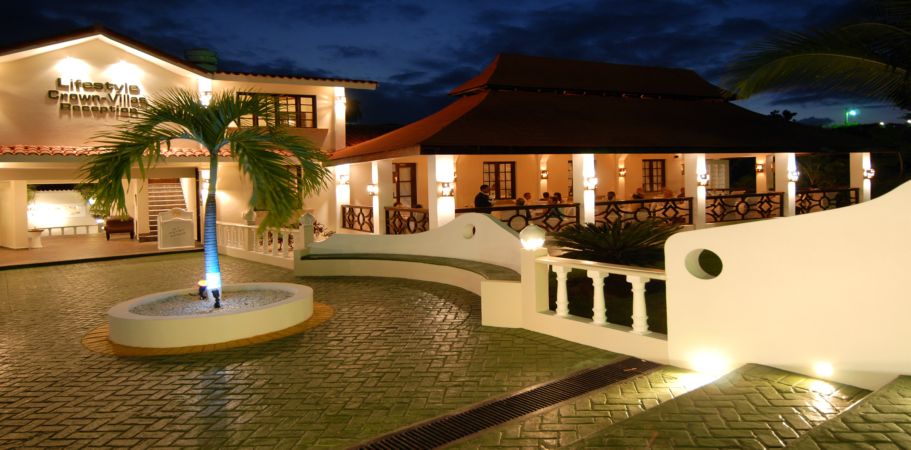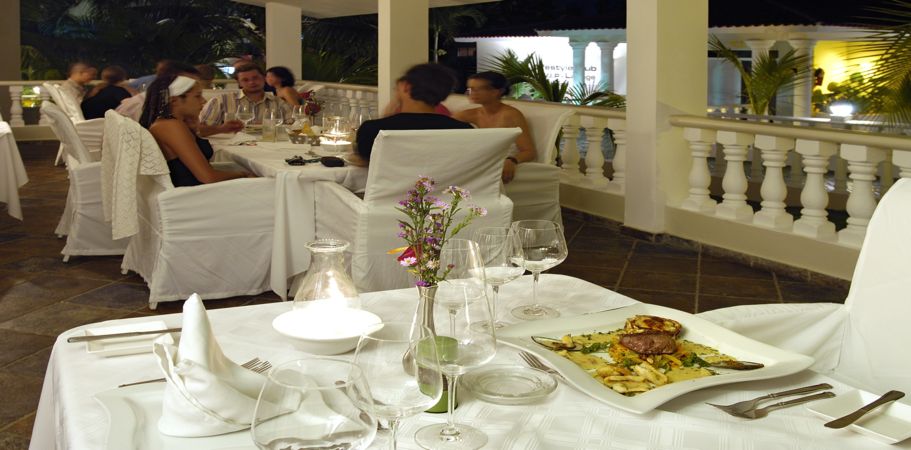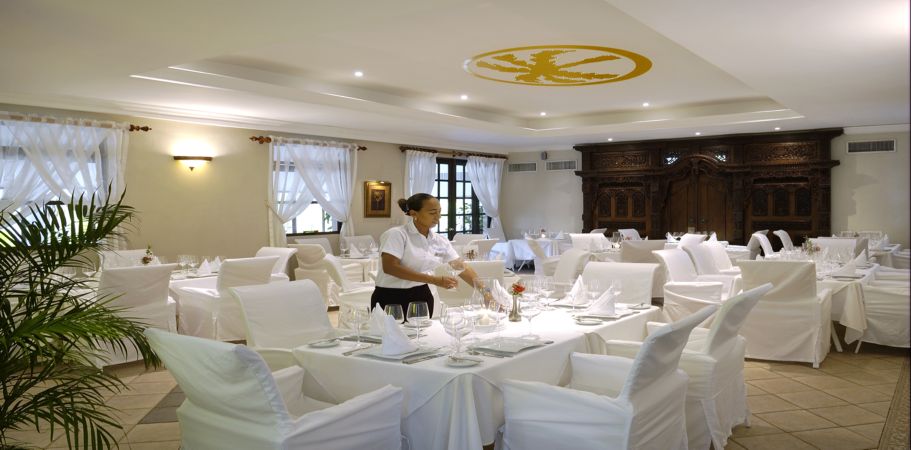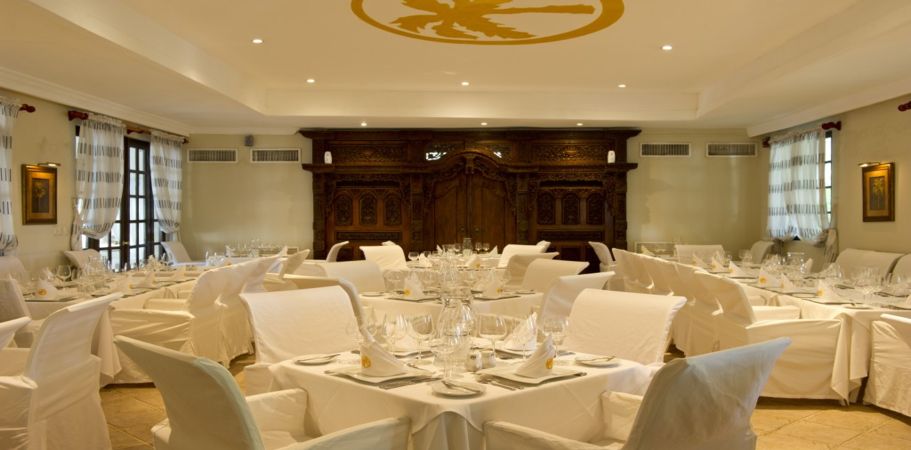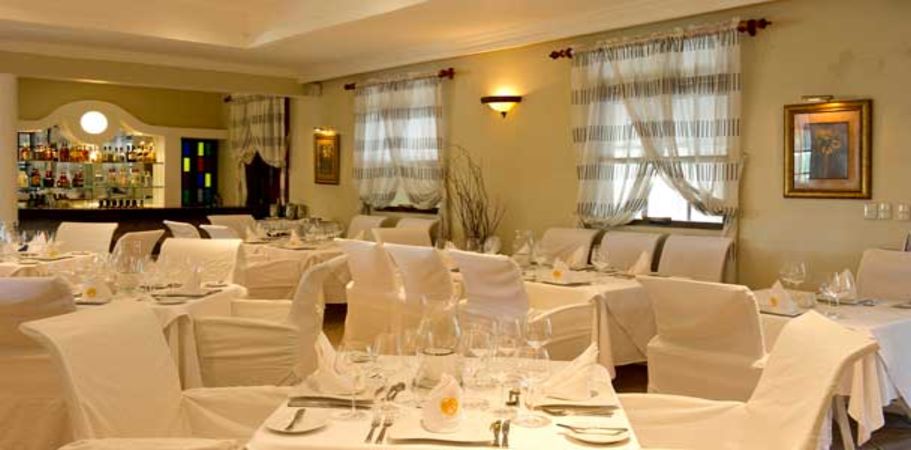 This elegant dining establishment is for V.I.P's with a taste for the sublime and features fresh seafood, steaks and more. From the beauty of its surroundings to the epitome of service, this is an experience not to be missed.

Dinner: 6:30 p.m. to 10:00 p.m. (6:30 & 8:30 sittings)
Reservation required.
Dress Code: Smart casual attire required (Long pants and Shirt with a collar for Men).


Menu
ENTREES

Organic Arugula and Seared Portobello Mushroom Salad
Shaved Parmesan Cheese, Garlic Croutons with Passion Fruit Vinaigrette.

Oak Smoked Salmon Martini and Wakame Salad
Pickled Cucumber and Candied Walnuts.

Slow Poached Shrimp Cocktail
Served with Cocktail Sauce

Grilled Romaine Caesar Salad
Cherry Tomatoes, Croutons, Balsamic Glaze.

Fried Green Tomatoes
Served Cajun Remoulade Sauce.

Cream of Pumpkin Soup
Infused with All Spice, Cinnamon and Juniper Berries.

New England Corn Chowder
Onions, Celery, Bacon, Fresh Herbs and White Truffles.

Simply V.I.P Gourmet Soup
Ask your Captain for Daily Selection.

LES POISSONS

Oven Roasted Caribbean Rock Lobster
Asian Stir-Fry of Vegetables tossed with a Cilantro Ginger Lime Sauce.

Charcoal Grilled Caribbean Swordfish
Oven Dried Tomatoes, Baby Bok Choy and Ginger Lime Beurre Blanc Pan Seard

Wild Salmon and Crushed Herbed Potatoes
Served with Garden Fresh Vegetables, Vanilla Bean Sauternes Sauce.

Shallow Poached Tilapia
Creamy Spinach Mousse and Sauteed Vegetable.

Fresh Island Grouper
Encrusted in Dried Plantains Pumpkin Gnocchi with Spinach Puree.

Artisanal Seafood Ravioli
Tossed in a Creamy a la Vodka Sauce with Fresh Basil.


LES VIANDES, VOLAILLES ET ABATS

Duet of Peppercorn Crusted Beef Filet and Caribbean Rock Lobster Tail
Truffle MAshed Potatoes, Garden Vegetables, Lobster Sauce, Madeira Reduction Sauce

Roulade of Organic Chicken Filled with Goose Liver Mousse
Chive Potatoes and a Natural Pan Jus.

Oven Roasted New Zealand Lamb Rack
Creamy Polenta and Roasted Vegetables, Lamb Demi Glace

Jerk Rubbed Black Angus Ribeye Steak
Whipped Cajun Butter, Jamaican Rice and Steamed Organic Asparagus.

Tomato Basil Pasta Onions
Wild Mushrooms and White Truffle Oil.

LA SELECTION DES DESSERT

Ginger Scented Chocolate Mousse
Parfait Warm Chocolate, Cocoa Powder and Whip Cream

Classical Dominican Rice Pudding
Coffee Tuile and Rum Soaked Raisins

New York Cheesecake

Melted Chocolate and Strawberry Sauce Profiterole Sundae
Dark Chocolate Sauce and Cinnamon Infused Whipped Cream